Nurse-1-1, reach worried patients as they search online and make decisions about their health
Nurse-1-1 is the digital doorway to healthcare for the billions of worried patients searching online for information about their health concerns every day. Our network of highly experienced nurses, nurse practitioners, and physician assistants reach patients early in their healthcare journey. Through personalized, live, text-based nurse chats, patients receive trusted health information so they can make better decisions. Nurse recommendations are provided by a curated list of in-person clinics and digital health solutions pre-approved by Nurse-1-1.
With 22 healthcare clinic partners and over 500 Nurse Practitioners, Nurse-1-1 can reach patients in all 50 states at a fraction of the cost of traditional nurse call centers. Ultimately, Nurse-1-1 helps patients, health plan members, and employees make more informed decisions about where to turn to for care. An influential and trusted recommendation by a nurse is highly effective in influencing where the patient goes for care, whether it be their PCP, urgent care, telemedicine, or the emergency room. We also continue to engage these patients in the following days after their chat with a nurse, making sure the patient remembers and sees which options they can turn to for care.
Nurse-1-1 is a part of Harvard's Launch Lab X accelerator, exclusively for Harvard alumni-led ventures.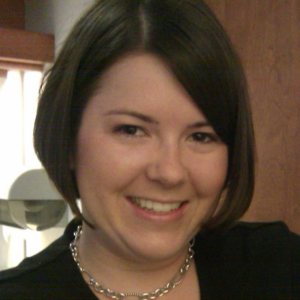 Kim Liner, NP – Chief Nurse Practitioner
Kim is a certified Pediatric Nurse Practitioner and mother of three. Starting off as a nurse at Boston Children's Hospital, Kim experienced first-hand, the need for a caring, knowledgeable team that can communicate and support families when they are most vulnerable. She graduated Merrimack College with a degree in Biology and went on to complete her Masters in Nursing at Northeastern University. As a Nurse Practitioner, she specialized in pediatric primary care and works in an outpatient primary care office doing urgent care. Between triaging patients, teaching preventative care and understanding the worries in a mother's perspective, the need for quick access to personal medical advice became clear. On a daily basis, friends and family reach out with medical concerns.  Many of the time they just need simple reassurance or guidance. This is what inspired the creation of nurse-1-1.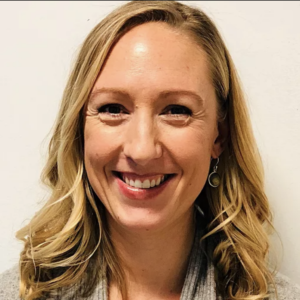 Meri Clare, RN – Director of Nursing
Meri is a seasoned pediatric nurse with over a decade of experience at hospitals like Johns Hopkins and Boston Children's Hospital. Although she loves being at the patient's bedside, she is passionate about transforming the healthcare system, which is why she is currently pursuing her MBA at Northeastern University. As a young mom of a beautiful boy, she intimately understands how important it is to have on-demand health support.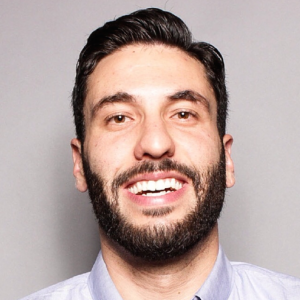 Igor Shumskiy, MD – Chief Medical Officer
A Harvard-trained Pediatrician, Igor is also an Acute Care Pediatrician at Boston Children's Hospital. After seeing how broken the healthcare system was for low-income families, he knew something had to be done. He is fascinated with for-profit business models and futuristic technologies to improve the lives of vulnerable populations and alleviate economic hardship. Forever motivated by his grandmother, Nella, he envisions a world where holistic healthcare is a reality. He is a bit of a self-improvement nut, with a current focus on meditation and clean eating.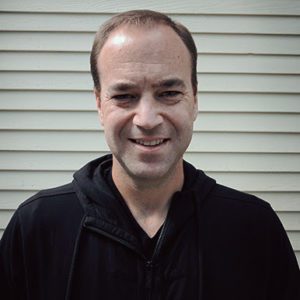 Michael Sheeley – CEO
Michael's mission to connect health-concerned consumers to nurses in their own communities is based on personal experience he and his wife had when their daughter was born with a congenital heart defect. "Texting with our friend Kim, who happened to be a pediatric nurse practitioner, helped us get through the scary and confusing healthcare system. I want everyone to have access to these same caring and compassionate professionals in our communities". Michael previously co-founded two venture-backed companies as Co-founder and Head of Product at the health and fitness-tracking platform RunKeeper and Co-founder and CEO of the AI-powered local restaurant ordering platform Chief Nightly. Michael also served as Head of Product at the venture-backed startup Mobee, a retail app that rewards consumers by providing feedback to local retailers.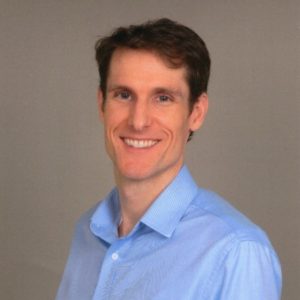 Steve McAveeney – Chief Marketing officer
Steve was previously CMO and employee number 5 at Autotegrity, growing that consumer lead generation business to over $54MM in revenue and a $90MM acquisition by ADP. Prior to that he led paid customer acquisition at TripAdvisor from 2007-2009, before the company's $3.5 billion IPO. "When done right, digital marketing can connect consumers with communities that improve their decision-making ability, whether that's in the travel, automotive, or healthcare industries."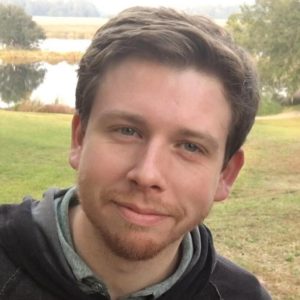 Peter Kamm – VP of Engineering
Pete Kamm has led the development of a spectrum of applications and platforms, from media-sharing social networks to financial products for national banks and insurance institutions. Most recently, he worked as the CTO of sports media company Spotlight where he architected a mobile video platform for youth athletic organizations. Before that, he was the lead iOS developer at Mobee helping retailers connect better with customers. Pete has always had a passion for intuitive, user-centric software and believes that is the key to delivering proper healthcare to everyone.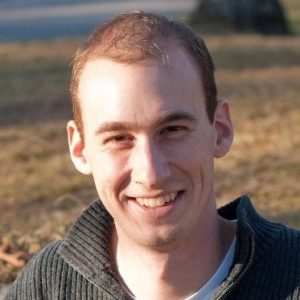 Jared LaSante – Head of Mobile
With nearly 10 years developing in the mobile space and leading mobile teams. He has dual degrees in Computer Science and Interactive Digital Design for Quinnipiac University. Jared's experiences implementing Chef Nightly's iOS app as well as designing and developing many other mobile and desktop clients gives him a strong insight into the mobile ecosystem. Jared likes to create software that betters people's lives either by making them feel safer, communicating better with others or empowering them to obtain quicker access to their medical questions. When he isn't developing software he loves to spend time with his wife and three kids.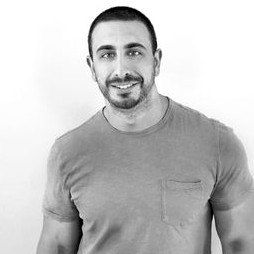 Nick Samia – Lead Designer
A career working on UI/UX with a focus on driving consumer empathy into the product development process. Nick cofounded Chef Nightly that used AI to drive a simple to use local restaurant ordering platform. Nick also cofounded Kickscout, a consumer app that notifies the user when they are near a local retailer who sells a product they previously saved online. Now the father of 2 kids, Nick is experiencing firsthand just how much he can help improve the experience of interacting with the healthcare system.