This holiday season, we may buy gifts for others, we may wish to spend time with those we love, we may even reflect on how we lived over the past year. The winter season is a special time that hopefully allows us to slow down, and take stock of life. What we are thankful for? How can we be more grateful for what we have rather than fixate on what we don't have? 
One thing you should definitely be grateful for is having good health insurance. That is, if you have it, and it's actually comprehensive. If by some unfortunate chance you or a loved one gets sick, thankfully you are lucky enough to access help without stressing (too much) about how you will pay the bill. 
Sadly, so many Americans today are entering this holiday season one bad health break away from bankruptcy, or even worse, serious illness because they can't afford healthcare. The number of uninsured in America increased in 2018 to 27.8 million 😱. Instead of worrying about which in-laws to visit, these people are worried about which illnesses they can care for at home, because a visit to urgent care or the ER may very well leave them broke for the holidays.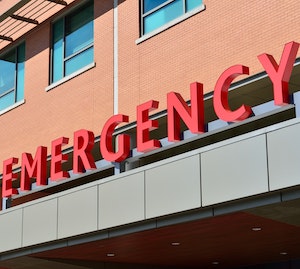 This doesn't even take into account the number of underinsured Americans, which climbed to 29% of all U.S. adults in 2018, according to a study from The Commonwealth Fund. This means these individuals are on high-deductible health plans and their out-of-pocket costs are above an acceptable portion of their annual income, causing them to potentially forgeo necessary care or spend precious money on healthcare that was needed elsewhere. The crazy part, a majority of those underinsured are actually on employer health plans. 🤢
The holidays should be a time spent with family, remembering what matters in life. It shouldn't be a time to worry whether your paycheck should go towards holiday dinners or healthcare bills 😳. When we started building Nurse-1-1, we never thought it would become a go-to for uninsured and underinsured individuals. Sure, we had a hunch, but not to this degree. Every single day Nurse-1-1 helps a multitude of patients all struggling with the same tough decision —  "I'm sick, but what should I do if I don't have (adequate) health insurance or the money for out-of-pocket costs."
Nurse-1-1's Health Experts empower these patients with trusted health information, sometimes at no cost to them. With this knowledge, these patients are potentially able to self care at home and avoid unnecessary out-of-pocket healthcare spending, or even worse, a costly ER bill that may go unpaid. In some circumstances, Nurse-1-1 goes one step further and helps them find affordable care options, even community health centers that will set them up with health insurance and accessible care.  
Sure, we never expected to be an answer to America's growing uninsured/underinsured crisis, but since we are, we take our role very seriously. It's part of our mission to help all Americans, and as such we are building tools to help those a little less fortunate this holiday season. Soon, any American will be able to use Nurse-1-1 not just for trusted health information (that's already available now), but as a way to receive comprehensive health care without breaking the bank. 
Is it your mission to do the same? Well then, let's work together! 
– Dr. Igor Shumskiy
[hubspot type=form portal=5637584 id=30cfd0b4-ac72-4d44-926e-46ab4cd899f1]