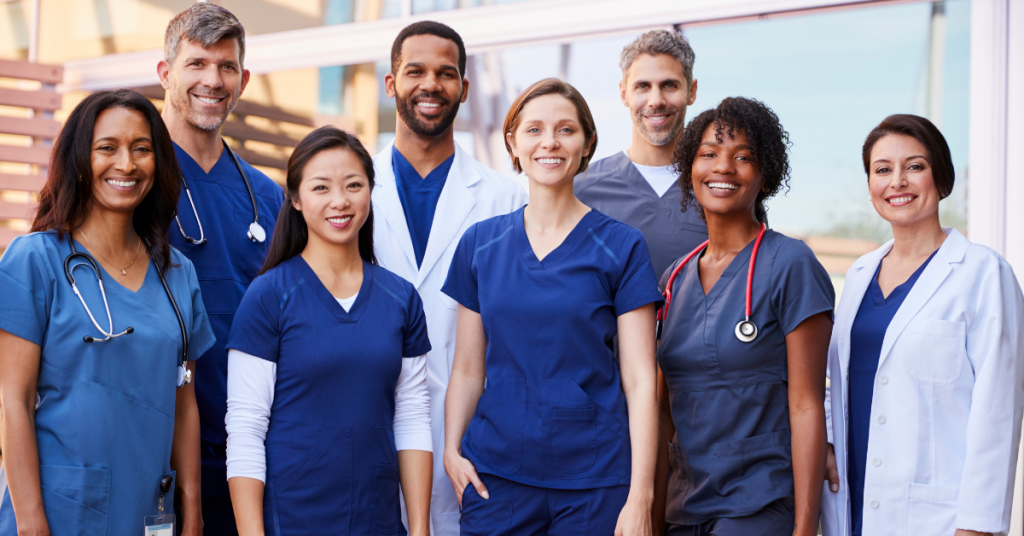 Our online nurse chat tool provides friendly suggestions from trusted sources. With Nurse-1-1, your patients will make better health decision
s and better utilize your digital health options. 
"Our patients need more digital health support. We don't have the ability to address all of their concerns." – Healthcare organizations everywhere
Sound like something you or a colleague has said in a meeting over the past two years? The effects of COVID rapidly accelerated the need for digital health and online pharmacy solutions, but did not provide any means for these organizations to scale.
Digital health platforms need a solution that provides human-centered education and support to patients – a way to help them engage with the digital options your platform provides. That's Nurse-1-1 in a nutshell.
Nurse-1-1 is a HIPAA-compliant complete customer service platform built for digital health platforms. Our standard service promotes proper adherence and increases patient activation and provider-patient communication. 
Nurse-1-1 isn't meant to replace a physician or telemedicine, and our nurses don't provide medical advice, prescribe medications, or order and interpret test results. The platform does, however, offer your patients a unique avenue to get the friendly recommendations and information they need to make the best healthcare decisions possible. 
You shouldn't need medical oversight to provide patient support. That's why we created an engaging, scaleable nurse chat tool that provides your patients with information that influences them to 1.) make better health decisions and 2.) better utilize your digital health options. Nurse-1-1 gives patients instant access to an existing network of over 2,000 NPs, RNs, PAs, and MDs. These aren't just any nurses – our Nurse-1-1 partners average 11 years of experience.
Your patients will gain confidence when they see the Nurse-1-1 logo on your digital platform. Patients know they can speak directly with independent nurses about all of the helpful service options you offer. Last year, we conducted 10,000 patient consultations through our partnerships with digital health, at-home testing, and pharma companies. It took less than eight seconds for patients to connect with a nurse, on average.
Here's how Nurse-1-1 works: 
❌ Nurse-1-1 does
not
provide clinical care to patients.
While our nurses are extremely qualified, their services via chat are not meant to replace the care patients would get with a hospital or telemedicine visit. Our nurses do not provide medical care, write prescriptions, or order/interpret test results.  Patients that are simply looking for information and answers – rather than formal prescriptions, tests, and treatments – now have a very accessible solution with Nurse-1-1.
✅ Nurse-1-1
does
offer a chat with a trusted source (RN, NP, or PA) with a focus on patient support and education.
Wouldn't you rather have your patients speaking with a healthcare professional right on your website instead of Googling their symptoms or scrolling other websites for their options? Nurse-1-1 fills the gaps between patient research and clinical care to limit confusion and misinformation.
In addition to providing support and education, our nurses offer suggestions on health navigation, home care, medication adherence support and other services your platform may offer.
❌ Nurse-1-1 does
not
provide patients with diagnoses, treatments, or prescriptions.
Our nurses won't make diagnoses based on their photo and text conversations with a patient. They won't interpret test results or other clinical information that can lead to a diagnosis. Instead, Nurse-1-1 nurses will help patients answer any post-diagnosis questions or provide education on why they should seek the services you offer or the treatments they have previously been prescribed.
✅ Nurse-1-1
does
make friendly recommendations for OTC medications and further consultation, if necessary.
Let's say a patient shows a Nurse-1-1 representative a rash that appears to be fungal in nature, like tinea. Rather than definitely assuming the rash is tinea, our nurse would say something like: "Based on this picture and what you've told me, this seems like it could be a fungal infection. I recommend you check with your primary provider. In the meantime, you could try an over-the-counter antifungal, such as clotrimazole (assuming you don't have allergies to it). It may help!"
See the difference? In addition to suggesting possible OTC remedies, our nurses will help guide your patients to the other services within your platform if they should seek the help of a physician in your network. This is why patients trust nurses. Nurses think holistically and have deep knowledge of ways to help patients – without having to resort to medical treatments or prescriptions.
❌ Nurse-1-1 does
not
offer unclear or confusing feedback.
We don't want anything to get lost in translation or misinterpreted. The only thing worse than some misguided Googling is a miscommunication with a healthcare professional. Our team audits nurse conversations to ensure that patients 1.) get high-quality information through kind and friendly interactions and 2.) aren't receiving prescriptions, treatment plans or diagnoses. This is also why we don't staff the patient chats with "coaches" or non-medical support staff.
✅ Nurse-1-1
does
give our nurses standardized recommendation options to ensure quality assurance and consistency.
Our nurse network chooses from clear, pre-set recommendations. These suggested actions are customized for each client, and personalized for each patient. Early on in the chat process, our nurses will make a recommendation, giving the patient time to ask questions and ensure they understand. This attention to detail allows our nurses to be very influential in helping patients make the best decision possible.
❌ Nurse-1-1 does
not
match every patient to the first available nurse, regardless of discipline.
Customers expect a quick connection. Nurse-1-1's eight-second connection average will help your patients get the support they need – quickly. Our clients will be happy to know that we don't sacrifice accuracy for speed.
Our nurses are trained and onboarded to understand the patient experience for your specific service. They'll answer patient questions in a way that suits your platform. Our team will also audit conversations for accuracy, while evaluating the nurse's ability to connect, empathize, gain trust, and empower patients to make the proper choice for themselves. 
✅ Nurse-1-1
does
use smart routing to ensure that the appropriate professional is matched with the patient.
Patients will get the best education and support when they're matched up with the right nurse for them. On Nurse-1-1, we smart route our matches to personalize the nurse-patient relationship. 
Does your organization need an online nurse chat that helps patients engage with your platform, educates them about your product or services, and empowers them to adhere to your offerings?
Get started
with Nurse-1-1 today!