Here at Nurse-1-1, we recognize we are uniquely positioned to support the public health response to the COVID-19 outbreak. That's because we've developed a HIPAA-compliant text and photo-based chat platform that meets patients where they are—online—and gives them the option to chat with a live, trusted nurse offering education and care navigation. In fact, if you're a healthcare provider in the Massachusetts area, it's likely we've already helped some of your patients, for free. During a time when patients and families are struggling for answers, let's work together to ensure your patients are well educated and accessing care correctly.
Nurse-1-1 has already been helping our patients, for free? How's that possible?
Well, tens of thousands of patients find us when they search online for health information and see our content. Turns out that many patients who already have established PCPs are still using Nurse-1-1 to help with their health concerns. We know because they tell us!
Wait, my patients call me first before going online!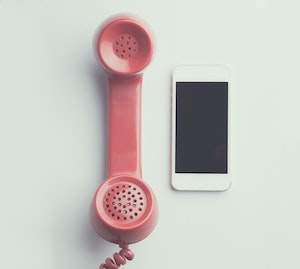 How sure are you of that? These days, many offices and call centers are facing hours-long queues. As a nurse practitioner who does plenty of triage in an Urgent Care setting, I know this firsthand as I've had to call patients back 3, 4, even 5 hours after they called on a busy weekend during flu season. Do you really think patients are waiting hours without going online to educate themselves? Studies show 80-90% of patients use online health information to make their healthcare decisions.
By the time you've called your patients back, they may have already sought care elsewhere such as a walk-in clinic, urgent care, or ER. Nurse-1-1 diverts patients away from fear-inducing websites and into a live chat with our 675 trained nurses, who then help guide them to the right care location.
Is your practice ready for what is coming with the COVID-19 outbreak?
The CDC currently recommends that patients with low risk of being infected with COVID-19 that have symptoms or exposures should seek telephone health advice to determine if medical evaluation is needed. This likely means a large increase in patients contacting their providers for advice on whether evaluation is needed is coming. Are your triage systems ready?
Because of the crisis and our company's mission, we are now offering Nurse-1-1 for free to as many patients as possible during this time. We can't help everyone, but we can do our part in the public health response. If you'd like to ensure your patients are able to use Nurse-1-1 for free during this period of uncertainty and confusion, contact us. A partnership with Nurse-1-1 can help your patients make proper healthcare decisions, avoid unnecessary visits to alternative sites of care, and educate them on appropriate preventative measures.
Why trust Nurse-1-1 during this time?
We only staff experienced triage nurses and nurse practitioners ready to chat with your patients 24/7. We are also HIPAA-compliant and can share patient notes under a BAA. Our real strength? We meet patients where they are—online—and connect them within minutes to a trusted nurse.
During this critical moment in history, more and more patients will be searching for information and answers to their health questions. Let's work together to ensure your patients stay calm and feel cared for. Reach our below for more information.
Kim Liner, PNP
Nurse-1-1 Chief NP
[hubspot type=form portal=5637584 id=30cfd0b4-ac72-4d44-926e-46ab4cd899f1]