Coronavirus– can you get this from drinking a Corona Beer?
(read this in a slow relaxing voice) 
Sitting back in a lounge chair, soaking up the rays of the sun, sipping a coronaVIRUS, WHAT! 
(end relaxing voice)
Ok don't worry about that Corona. You can not get the Coronavirus from drinking a Corona beer. Unless you share it with someone who actually has the Coronavirus.
Coronavirus is a virus that is currently spreading through parts of China. It is known as 2019 Novel Coronavirus (2019-nCoV) and was initially found to start in Wuhan, China. This is a new, not previously identified coronavirus (Novel). This virus is thought to be similar to MERS and SARS, which are also Coronaviruses and cause more severe symptoms than the more common and mild coronaviruses. These common coronaviruses include types 229E, NL63, OC43, and HKU1 if you want to get geeky with us! But these letters and numbers don't mean much to the general public, unless of course you have the coronavirus!
2019 Novel Coronavirus symptoms range from a mild respiratory illness to a severe respiratory illness. This virus is thought to have been initially spread from animals to humans, but is now being found to be spread from human to human. 
Deaths have been reported in severe cases of Novel coronavirus. Most of the deaths in China associated with coronavirus were in elderly patients who already had underlying medical problems. 
Coronavirus precautions, and prevention of 2019 Novel Coronavirus
The Coronavirus is thought to be spread person to person by respiratory droplets, AKA spit/cough particles. So you catch it by breathing in the air after an infected person coughs, sneezes and breathes the air around you. You can also catch it if you have these particles on your hands and then you touch your eyes, nose, or mouth.
To prevent Coronavirus, you should avoid coming in contact with anyone with the virus.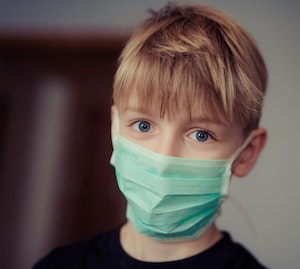 Basic precautions that should be taken are the same as during cold and flu season. These include: good hand washing, coughing into a tissue or crook of your arm, avoiding touching your eyes, nose, or mouth (or just don't touch your entire face to be safe!), constant cleaning of heavily used surfaces, and pleaseeee stay home when you are sick! 
You should take extra precautions if you are taking care of sick patients, or are around people who could have the virus or have been exposed to the virus. Wear a mask and appropriate protective equipment such as gowns, masks, eyewear and gloves. 
If you were in China after December 1, 2019 and have symptoms similar to flu, such as feeling ill, having a fever, cough, or difficulty breathing, you should seek medical care right away. The incubation period of the coronavirus is thought to be 2 days to 2 weeks. Incubation period is the time it takes for symptoms to emerge after exposure to the virus. 
If you think you could have Coronavirus or have been exposed to it, it is important that you call your doctor, urgent care or emergency room before arriving and tell them about your recent travel and your symptoms. This will help prevent potential exposures to others. If you think you were exposed and are now feeling sick, AVOID public areas at all costs! 
Is this virus spreading in the United States?
As of January 31, 2020, the Coronavirus is CURRENTLY NOT SPREADING in the community in the US according to the CDC. The virus has been imported here by already infected patients and it is not spreading human to human except for one case of a wife passing it to her husband. That being said, the situation in the US is being monitored very closely, as the public health risk in China is currently considered a severe public health threat. Don't panic, unless you live in China… Then maybe panic. 
According to the CDC, "on January 31, 2020, Health and Human Services Secretary Alex M. Azar II declared a public health emergency (PHE) for the United States to aid the nation's healthcare community in responding to 2019-nCoV." This just means the US has more ability to get funding and support in regards to this Novel Coronavirus, for example getting new testing kits. So although we don't want there to be a public health emergency… we do want all the help we can get in preventing the spread here in the US! 
The CDC also states "For the general American public, who are unlikely to be exposed to this virus, the immediate health risk from 2019-nCoV is considered low." 🙌🏻🙌🏻 That's you! Keep up the good work washing your hands and staying clear of sick people! But you are STILL at higher risk of being infected with influenza and having a severe illness (so get your flu shot!). It's flu season people!! 
The current recommendation is to avoid all non-essential travel to China at this time. Do not travel to China unless it is absolutely necessary! Don't do it! 
Is there a Coronavirus Vaccine or Treatment?
There is no current vaccine to prevent the Coronavirus according to the CDC. There is also no current treatment. Supportive care to those with the Coronavirus will help to relieve symptoms but will not cure the virus. 
What should I do about the Coronavirus
The CDC is constantly evaluating the risk to the US. This is a rapidly evolving situation and up to date cases and locations of this virus are reported by the CDC. Following general precautions that you would follow for influenza, including getting the flu vaccine, will help decrease your risk of any virus, especially during flu season. Feel free to chat with us about your symptoms. We can help!
Kim Liner, RN, MSN, CPNP 
Nurse-1-1 Health Center is written by nurses in a straight to the point type of way to provide basic health information. We get a lot of people like you searching online for answers to health concerns or looking for a hotline to ask a nurse a few questions. Questions like how to prevent concussions in kids?  What should parents know about screen time for toddlers? Do I have a cold sore or a canker, and is it contagious? Well we can help. We put some info here for you to find while searching through all that other dry, scary medical information online. Stop that. Read our posts, or chat with us. This is not medical advice or a replacement for medical care, but see what we have to say with our free health information, and hopefully it will stop you from scaring yourself any more than you already have. We can help.